Couples
The stay for two at the Hotel Rivadoro in tranquility and leisure.
At Hotel Rivadoro you will find everything you want for your stay as a couple.
If you want to plan a holiday as a couple in peace, privacy and relaxation, at Rivadoro you can live days of complete relaxation on the beach or swimming pool without worries, without neglecting the possibilities of leisure and fun.
A torque-friendly structure! The interior spaces with the reading room and the lobby with comfortable sofas, the outdoor spaces of the Rivadoro garden, the beach with umbrellas spaced 4/5 meters, grant couples their privacy.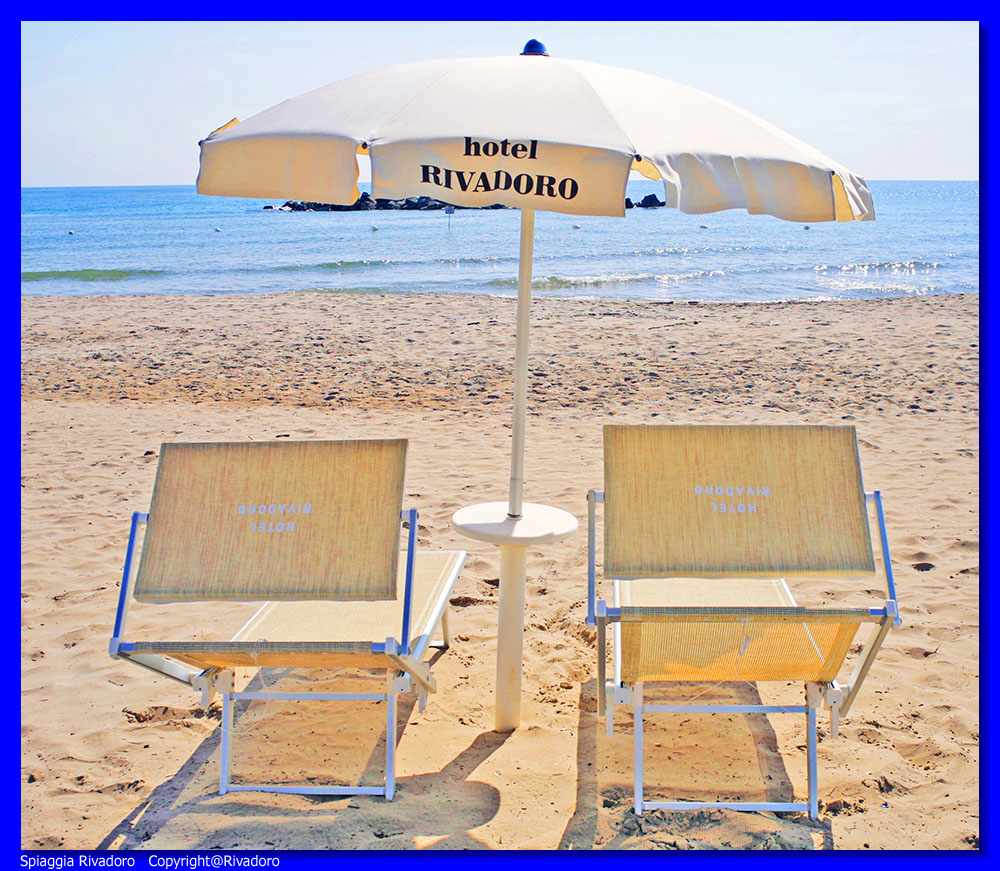 The quiet location outside the town from which, however, in just 2-3 minutes of walking you can reach the promenade and the overlooking rivadoro beach. The promenade that connects Martinsicuro with the cycle path and the neighboring seaside resorts, is ideal for long walks, for running or cycling for kilometers breathing the sea air in full health. Or go to the golden beach where you can lie in the sun on the sun beds or take a nice walk along the beach and enjoy the delicate feeling of the sea breeze on your skin.
From Rivadoro you can then reach in 2 minutes by car the nearby shopping center or the center of the village and in a few minutes the lively seaside resorts nearby where you can spend lively evenings and where you can have fun in the many clubs, bars and restaurants or shopping.

Without neglecting the opportunity to visit the many beauties of the Abruzzo and Marche hinterland, with its hills its vineyards, and the medieval towns.